Regular price
Sale price
$28.50
Unit price
per
Sale
Sold out
Papaya Reusables Paper Towels 2 Pack is a sustainable swap to replace your disposable paper towels. They can replace up to 17 rolls of paper towels and step in for smelly rags and sponges. Papaya Reusables Paper Towels 2 Pack can even be used in place of baby wipes! All natural, quick-drying, 100% compostable and a working hero for your kitchen, bathroom, and anywhere you need to mop up or wipe down
Each set comes with a convenient hook to store and air-dry in between uses. Available in various patterns to suit your home or mood! Select your choice from the drop down menu
Made from 70% Cellulose and 30% Cotton

Raw and renewable

All natural

100% compostable

Absorbs 20x its weight in liquid

Quick-drying

Dishwasher and machine safe (air-dry only)

Includes hook for convenient storage
Papaya Reusables is a women-owned, game-changing brand creating reusable paper towels. Just one Papaya sheet replaces 17 ROLLS of disposable paper towel! And at their end of life, they are fully compostable! Papaya Reusables can last between 2-9 months depending on how and what you use them on. Kitchen, bathroom, on and around the children. Dishwasher and machine washable
Share
View full details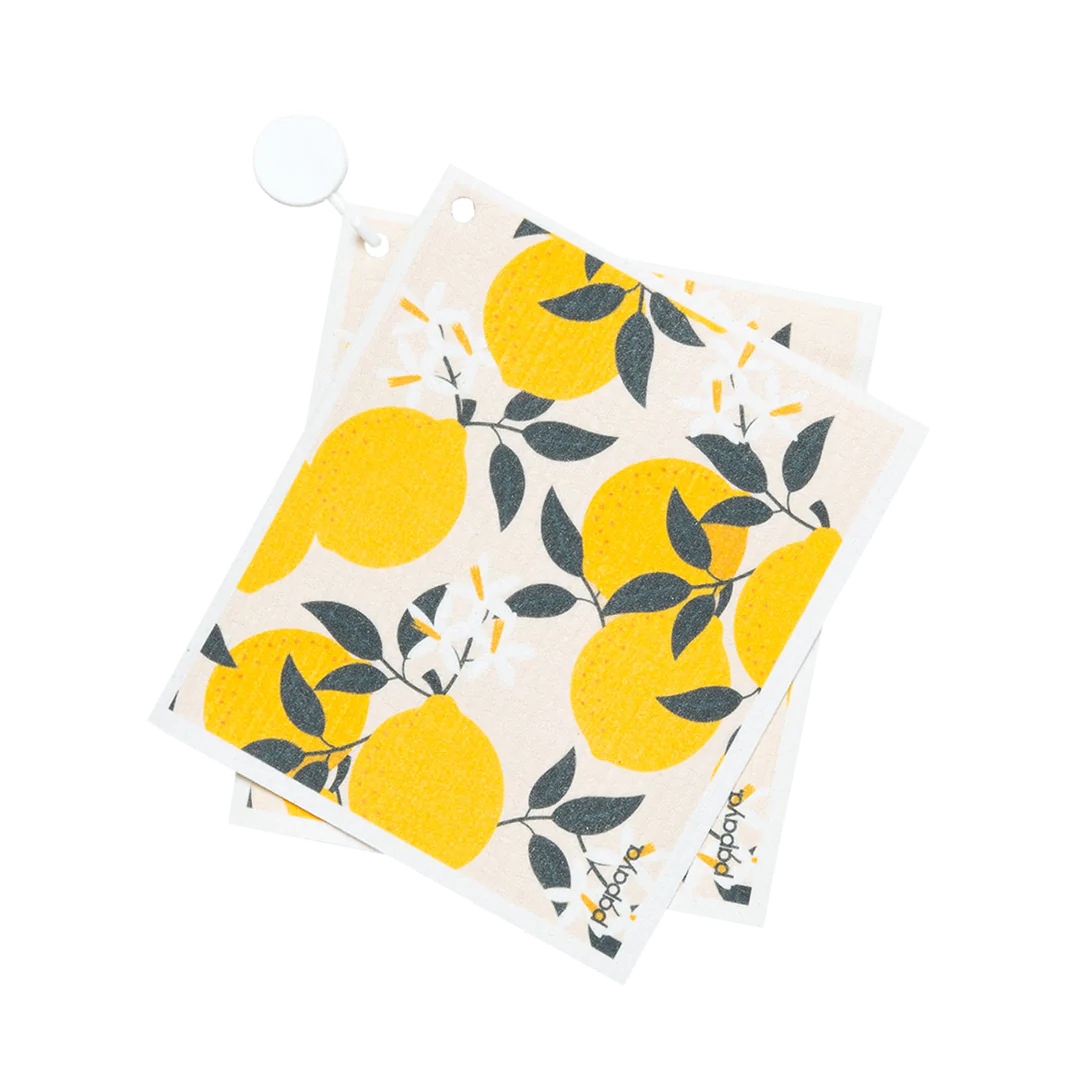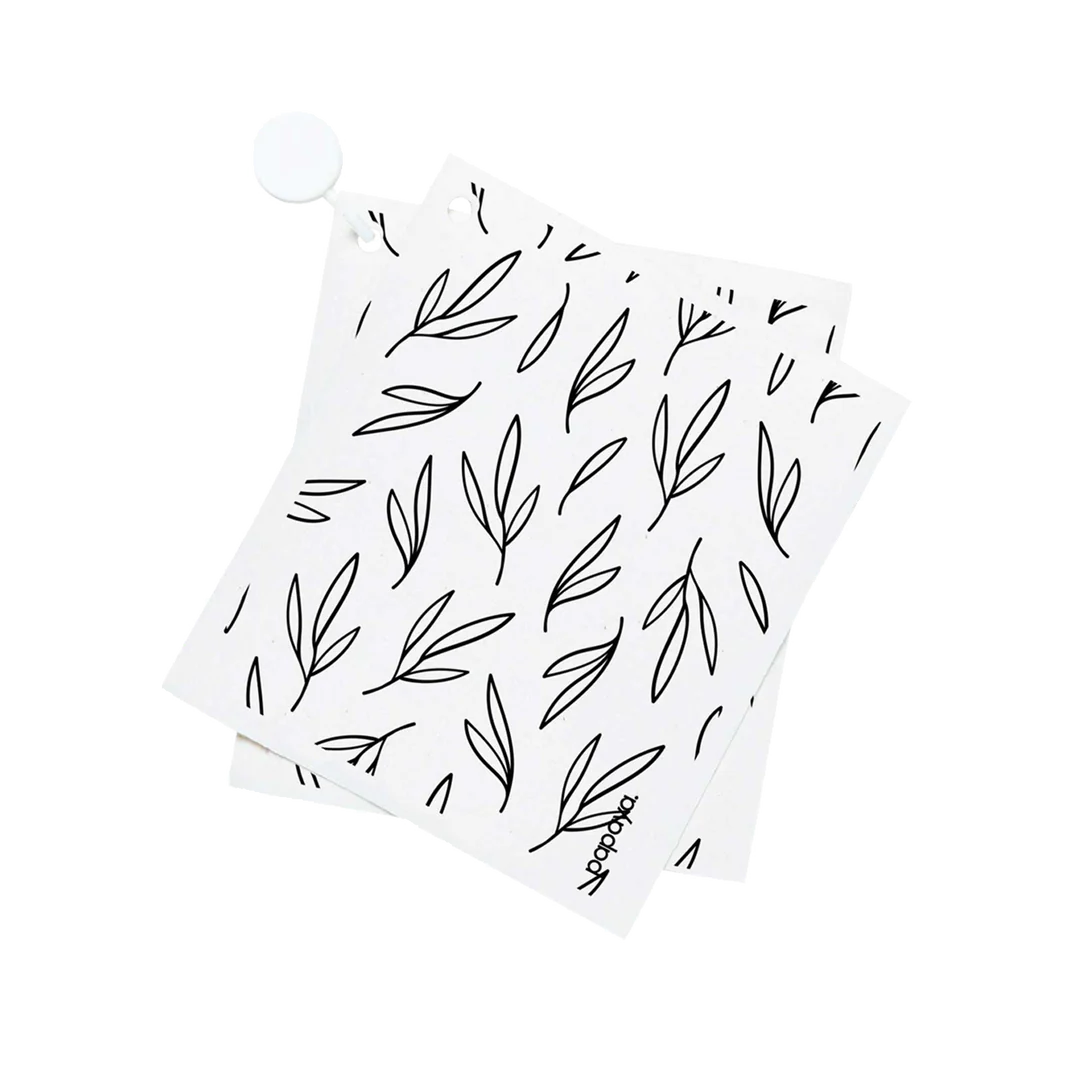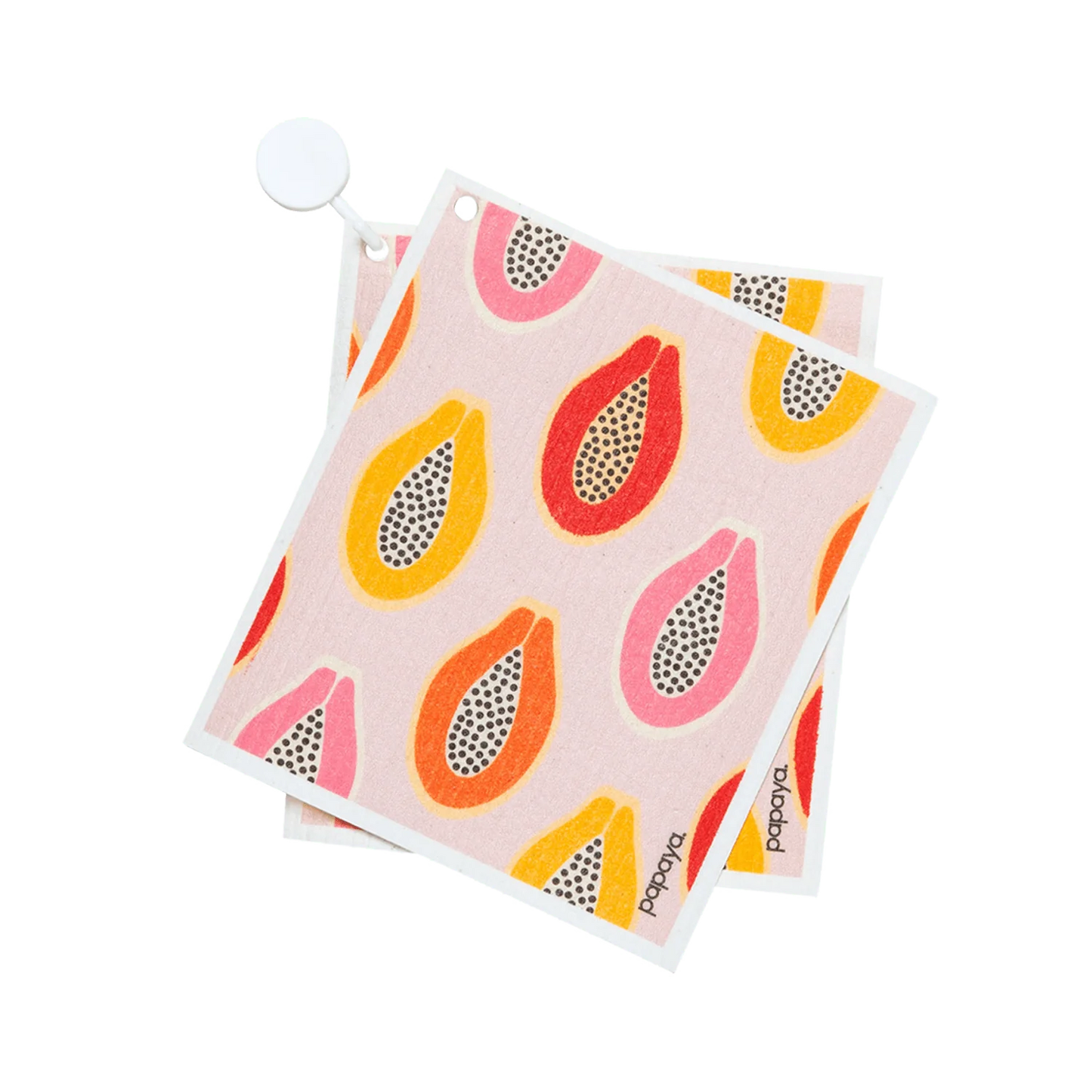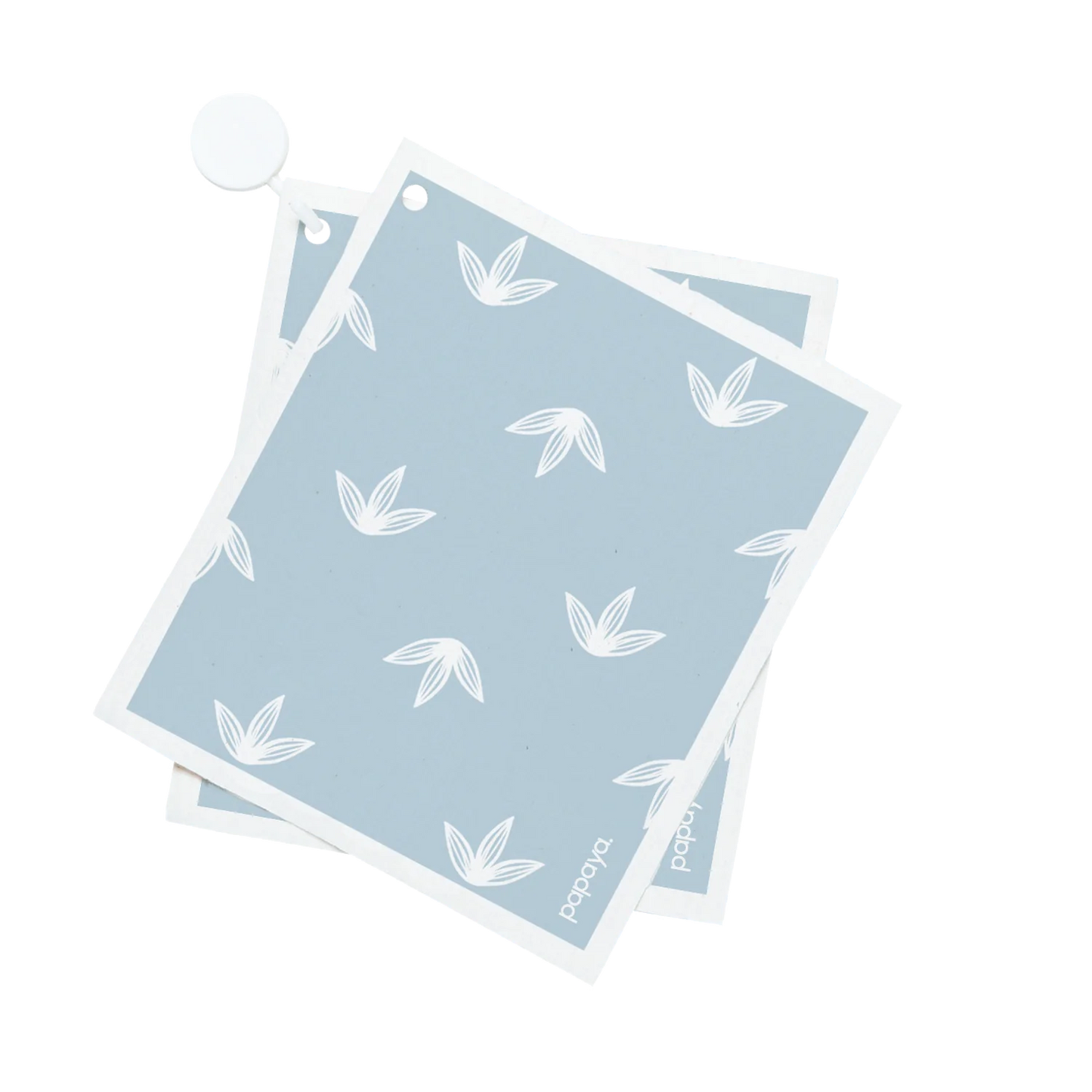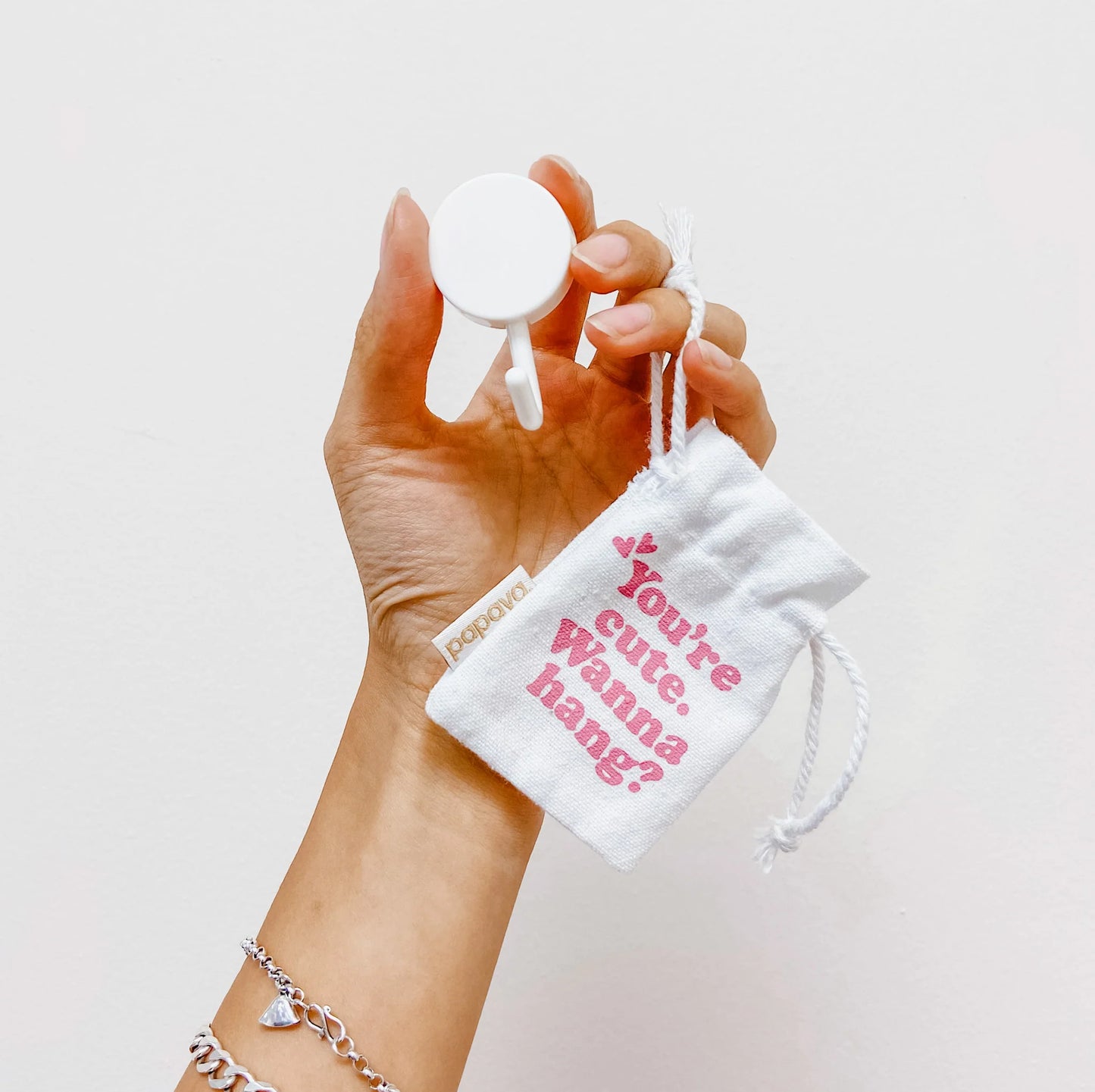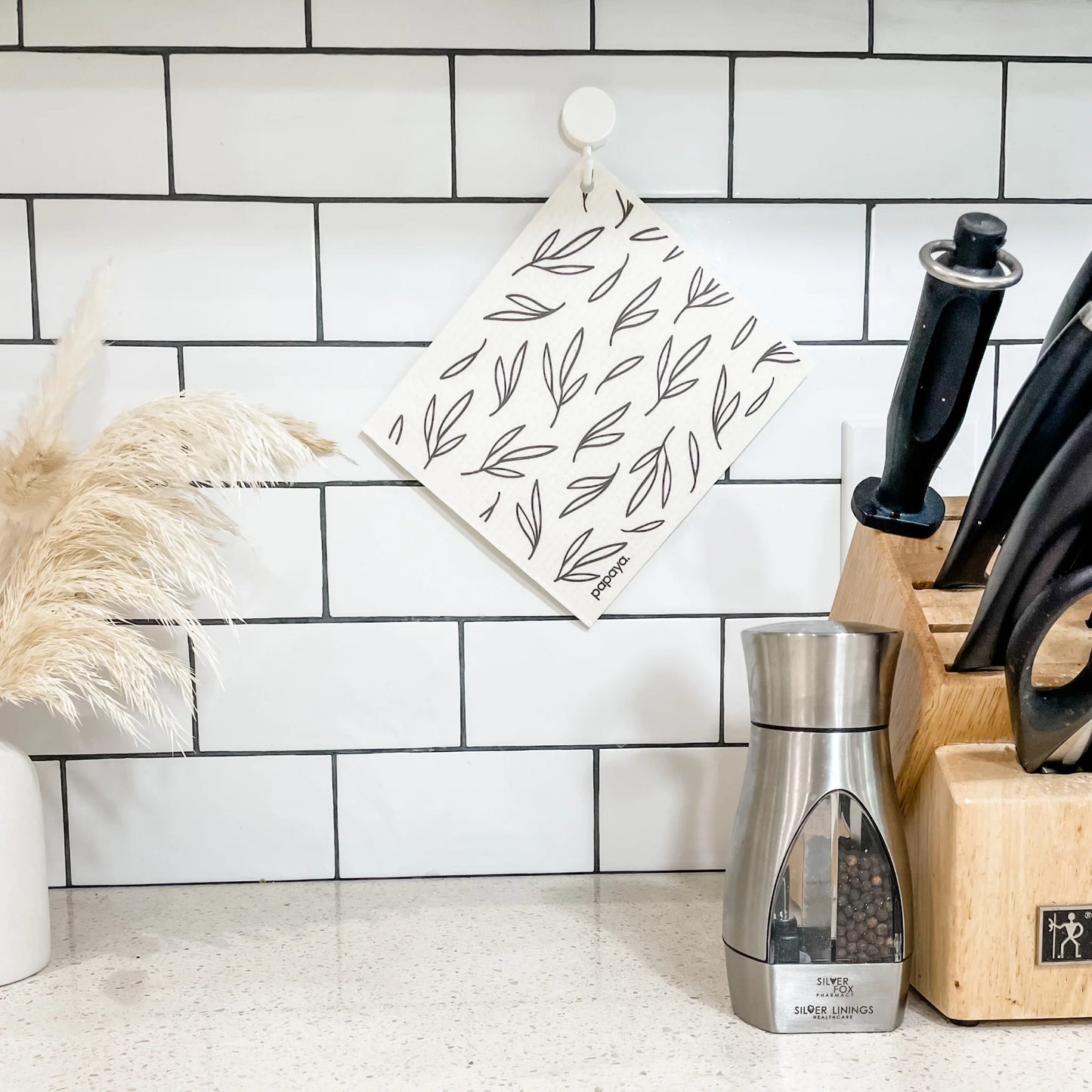 Papaya Reusables is a women-owned, game-changing brand creating reusable paper towels. Just one Papaya sheet replaces 17 ROLLS of disposable paper towel! They're all natural, never smell & are 100% compostable. Simply rinse after use and hang to dry on the Papaya hook included in your set of reusable towels! An amazing sustainable swap that replaces smelly, bacteria-laden rags and sponges
Hang them around the home to have them in easy reach ready to help you with any messy battles! Hang them on the splash back behind the stove, kitchen sink, laundry, bathroom and by the highchair
Papaya Reusables can be used to replace baby wipes. They are all-natural, anti-bacterial, non-toxic and printed with water-based ink. Can be used on sticky hands and faces, to clean the high chair, at bath time - give one to your toddler to get them to clean themselves!
Made from 70% Cellulose and 30% Cotton

Raw and renewable

All natural

100% compostable

Absorbs 20x its weight in liquid

Quick-drying

Dishwasher and machine safe (air-dry only)

Includes hook for convenient storage
Care instructions: 
For everyday use - rinse with soap and water if it was a dirty job. Or simply with water for easy cleaning tasks. Squeeze excess water and hang to dry on the hook provided
For a deeper clean - if your Papaya Reusable towel needs a refresh or after a particularly tough job, pop your towel on the top rack of the dishwasher or toss in the washing machine. We recommend to air-dry your towel to avoid shrinkage. Best to remove the towel before the drying phase (dishwasher) and allow to dry naturally on the accompanying hook
How long does it last?:
Reusables can be composted after 2-3 months of average wear and tear
Depending on placement and use, one sheet can last 6-9 months!
Towels continually used for messy and tough cleaning jobs will reach their end of life quicker
Conversely, sheets used for lighter cleaning tasks will have a longer lifespan
Your cue to compost:
It's taking longer for your towel to fully soften under running water
It doesn't absorb as much, as quickly
It's starting to look very well-loved
To compost your towel at the end of its life simply cut up in smallish pieces and toss in your compostable bin. Yay!