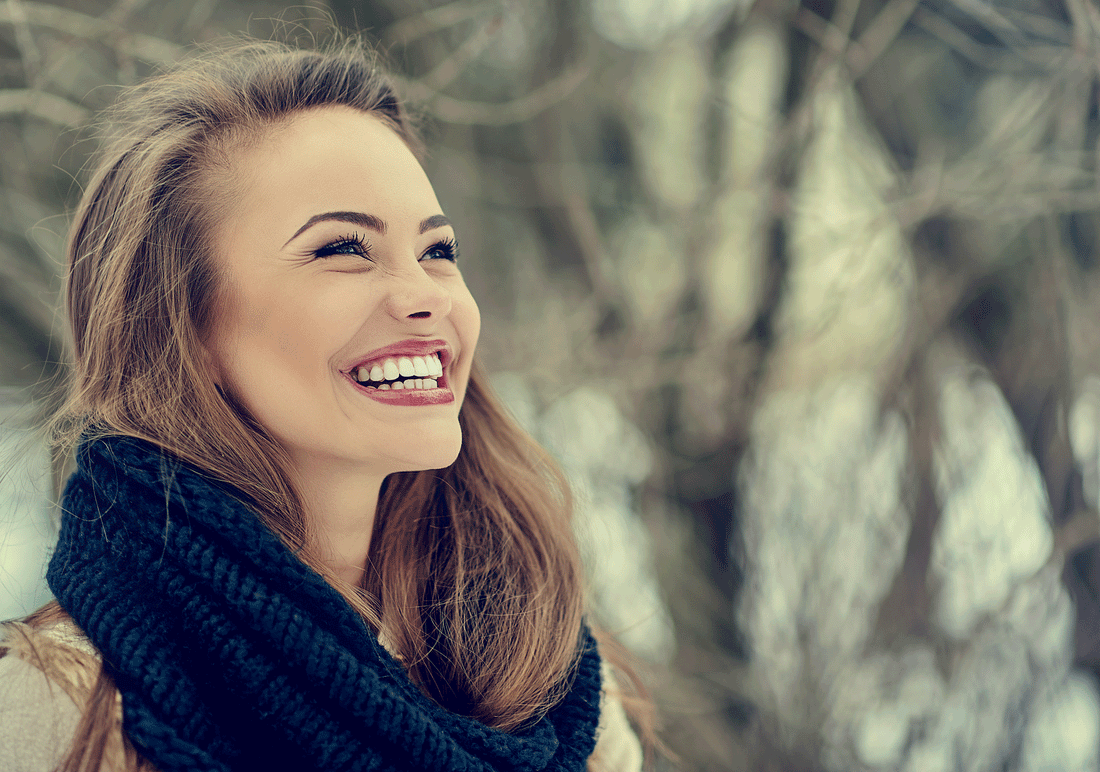 Winter Skin Wellness requires its own special brand of TLC. No matter where you live in Australia, you're likely to encounter much colder than usual temperatures, sometimes icy winds, and definitely lower humidity. All of this may leave your skin vulnerable to dehydration and sensitivity. And if that wasn't enough, winter skin is also prone to sunburn, probably more so than in summer, as we aren't really expecting the sun's rays to beat down on us as much as they do in the warmer months. Follow these simple steps to ensure you keep your most supple, beautiful skin, all winter long.
With thanks to the Vegan Beauty Editor for her expert advice on Winter Skin Wellness.
LAYER UP
Layering products over your cleansed complexion is a wonderful way of ensuring winter skin remains hydrated and supple. It also helps to ensure that the barrier that protects winter skin from external aggressors remains intact.
✦ Cleanse skin with a gentle formula such as Australian Kakadu Plum Gummy Facial Cleanser. Rinse well and pat dry
✦ After cleansing, apply a hydrating serum such as Deep Serum for daytime and Maqui Berry Drops for nighttime. This will help quench thirsty skin and strengthen its protective barrier
✦ Take a few minutes to massage the serum into your face, neck, and decolletage, before reaching for a deeply hydrating and protecting moisturiser such as Rose Rosehip Rosemary Moisturiser. Again, apply onto face, throat, and decolletage, and avoid the eye area
✦ Apply a small amount of eye cream/serum around the orbital zone (eye area), tapping lightly until it's well absorbed. Eye Love Roll-On, which contains Coffee Seed Oil to help eliminate dark circles and de-puff tired eyes, comes in an easy roller-ball applicator. Pro tip: Keep your eye cream/serum next to your bed and apply a little when you wake through the night. When we sleep, we tend to squash our faces into our pillows - topping up helps to combat any lines that may appear as a result
✦ Finish by applying a layer of high SPF sunscreen like Everyday Sunscreen SPF25 or a good quality BB/CC Cream that offers sun protection and doubles up as a concealer/foundation. Multi-tasker for the win!
MASK UP
A weekly ritual of a mask keeps winter skin supple and fresh and it gives you time out to relax and unwind.
✦ For dry skin, try the Matcha Lime Exfoliant Mask, which gently exfoliates, hydrates, and increases circulation for stronger, healthier winter skin
✦ Sensitive skin will do well with a mask such as Centella Asiatica Facial Mask which smoothes, soothes, and repairs skin. (TVS note: Brand new product and for a limited time receive a free sample with your full-sized purchase to test first. If you're not satisfied for any reason, return the full-size product for a full refund minus shipping costs!)
✦ Clarifying Detox Mask is a lovely option for skin that's oily and congested, as it is formulated with anti-bacterial and anti-fungal properties to deeply cleanse the skin, leaving it radiant and glowing
✦ Osco Pollution Detox Mask is great for all skin types, and it will help ward off free radicals from pollution and other environmental aggressors
BODY BASICS
Beauty doesn't stop at the neck. Be sure to hydrate all over after every shower when skin is slightly damp. Winter skin will benefit most from an oil that has a similar make-up to the naturally occurring oils within the skin. Try
Agender Oil
, ideal for both skin and hair. Take the time to massage well all over, in particular areas prone to dryness such as elbows, ankles, heels, hands, and ends of hair
PERFECT POUT
Lips often suffer the most from cold conditions.
Coconut Cacao Lip Balm
 is a combination of moisturising butters and oils to prevent and repair dryness. The impressive volume of this tube (28g) will keep you going for a long time
❄️❤️ Thanks to the Vegan Beauty Editor for her top tips on how to keep our skin in good shape this winter ❤️ ❄️
Main photo credit iStock by Getty