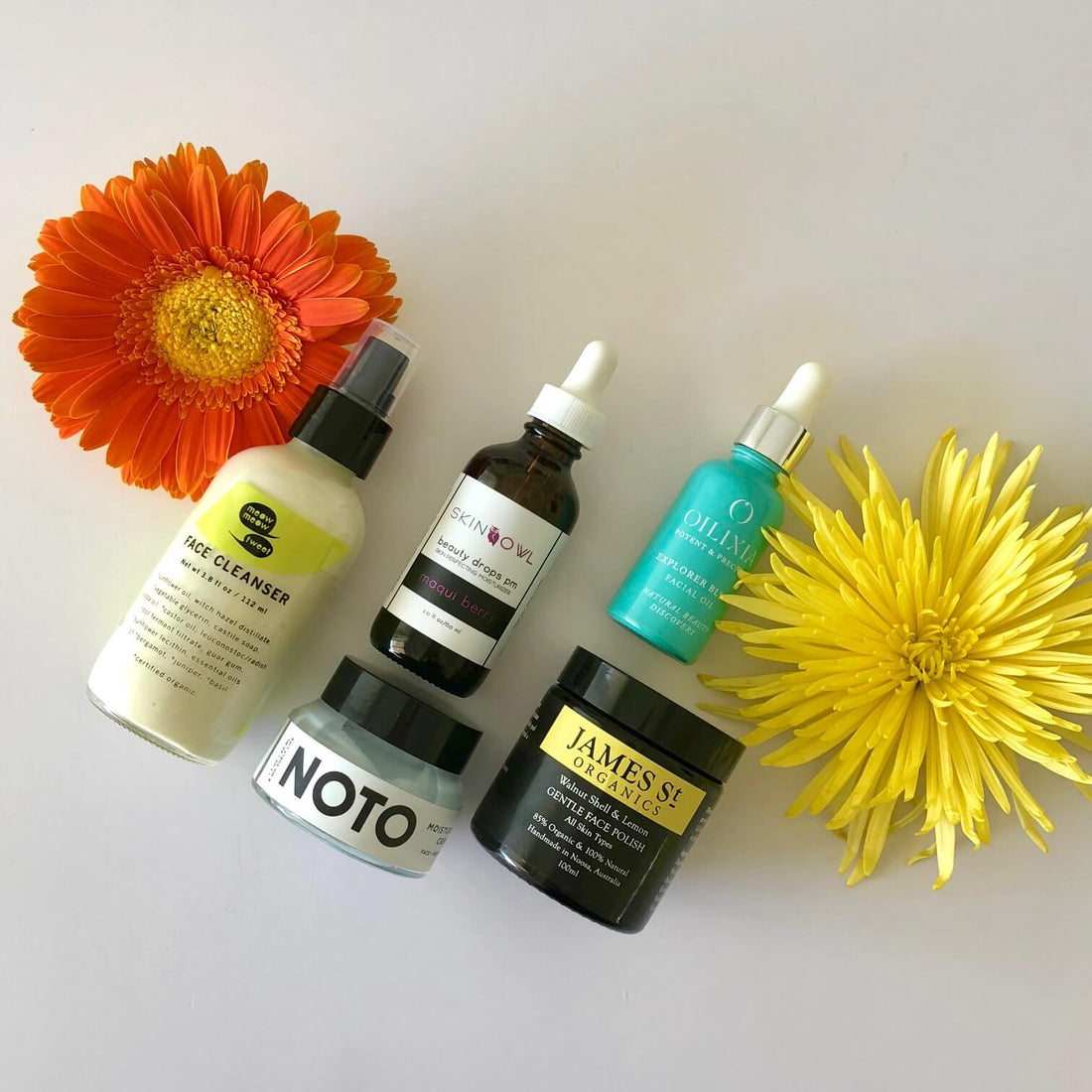 Summer Ready Skin by Liv Lundelius
Liv really needs no introduction as she is a goddess in the green beauty world! And we are jumping out of our skin she is kindly sharing her extensive knowledge and expertise in clean beauty. But for those who are not familiar with her work, Liv is a professional international makeup artist and green beauty expert, based in Sydney, Australia.
Specialising in cruelty-free makeup and skincare products, she also teaches workshops and master classes, sharing her knowledge of anything organic and beautiful. Being a vegan mama to her baby girl Faye (who has the best cheeks we must add!), and wife to vegan dad, Dave, she shares her family's green living journey on their blog Liv Life Mag. From plant-based eats, clean beauty and conscious parenting, they are loving life and parenthood. Read on below for Liv's know-how for getting Summer ready skin (4 mins)!
The Hydrating Cleanse
If you are using a foaming cleanser now is the time to ditch it; it most likely will strip the skin of its moisture and the natural oils it needs to stay healthy and hydrated. Go for a super gentle cream, balm, oil or milk cleanser, and use it to double cleanse. This does a better job in removing makeup and sunscreen residues. The first round is to remove your makeup and/or pollution from the day, while the second cleanse is to actually cleanse your skin. A good, gentle cleanser serves and balances your skin all year round.
Exfoliation is Key
A regular, gentle exfoliation really helps the skin to adapt to the environment as it helps to shed away the old "dead" skin on the surface to reveal the fresh, new skin underneath. Stay away from anything with micro-beads (the small, round plastic pearls used in many scrubs). They would be labelled as vegan as they don't contain any animal product, but they are very dangerous to marine life and pollute our oceans.
Sadly, they are yet to be banned in most countries, but most organic brands would usually not use them. (*The V Spot does not stock any product containing this rubbish!) Use a product that contains Lactic Acid, Salicylic Acid, active enzymes, or gentle plant-based exfoliants like coconut shreds or almond meal instead.
An essential part of your skincare routine, here are some of our must haves exfoliants
Moisturising
For combination to oily skin, the battle with shine and congestion will start as soon as the temperatures start creeping up. Switching to a lightweight moisturiser or using a hydrating serum on its own can be a real game changer. Including a clay mask 1-2 times a week will also help with excess oil production, prevent breakouts, and help with healing blemishes.
Maintenance
If you want to include anti-ageing skincare, include an eye cream and a hydrating and plumping serum. For night time, you can add a rich moisturiser if you wish, especially if your skin is naturally on the dry side. Lightweight oils pressed into damp skin are also excellent this time of year and pamper your skin without leaving a residue.
With just a few little adjustments to your routine, you can keep your skin happy, healthy and glowing throughout the year. All these tips are toxin-free and vegan! If you need advice or have any questions feel free to get in touch.
Vegan ✔️ Eco ✔️ Ethical ✔️ Fabulous ✔️