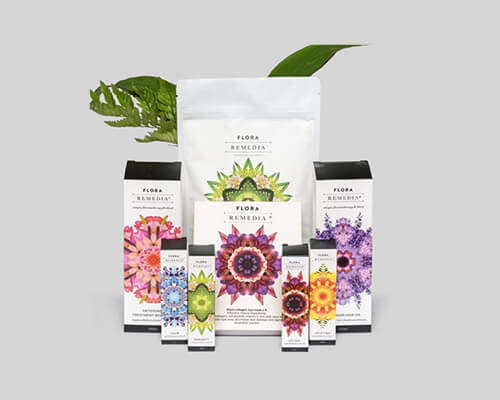 Flora Remedia's exquisite line of Oil Therapy Products are specifically designed to work on an emotional and physical level, combining the healing energies found in nature with the ritual of self-care.
Each of their products have specific purposes and unique benefits to give you the power to embrace mind-body wellness - let us know your fave!
Why we love Flora Remedia
Flora Remedia don't make ordinary products. We adore how they have formulated their products with a unique focus to benefit and treat a range of emotional and physical issues. As well as be simply beautiful to use and wear
Flora Remedia's Founder, Maddy, created the range after years of being a professional model and discovering that only natural make-up and skincare products provided the best results on both her outer beauty and inner wellbeing
We are totally in love with their botanically inspired packaging that is simply beautiful.
Their roll-on scents are travel-friendly and purse-friendly, too!
Flora Remedia are 100% Australian made and owned, totally natural, vegan friendly and never test on animals.