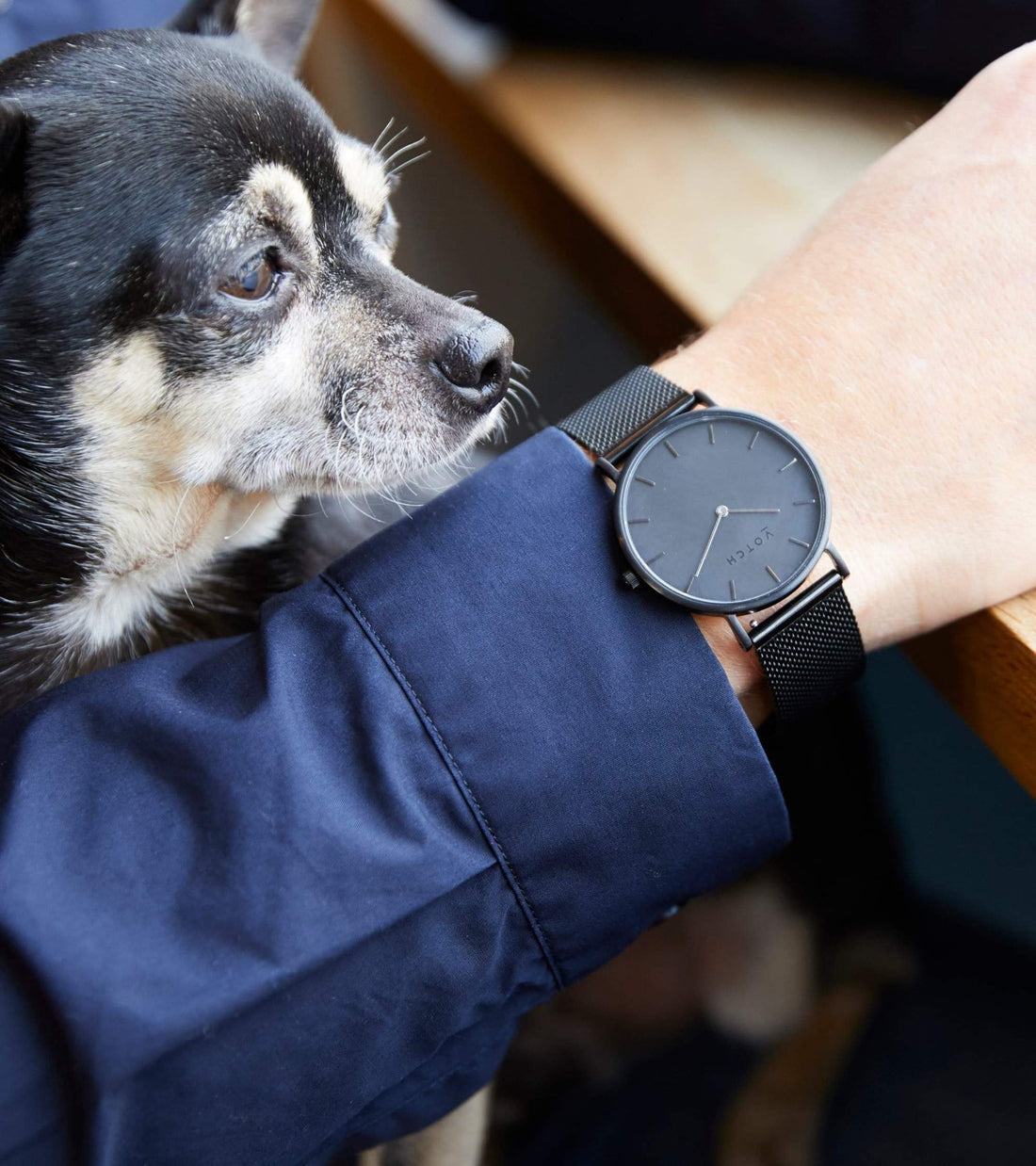 Gift ideas for the ethical fella
With Father's Day soon upon us, we've put together a list of discerning gift ideas for the Ethical Fella in your life.
Inspired by our father, who sadly left us last December, we honour the man who set us on our pathway to cherish, celebrate and advocate for all life. RIP Dad ❤️
MulbTex™
A revolutionary, innovative vegan material called MulbTex™. This plastic-free fabric is cotton-based coated with Mulberry Leaf pulp. The result is a silky and shiny waterproof/weatherproof material that is featherlight and 100% cruelty-free. By bypassing the cruelty of extracting silk from the (boiling of) silkworms, the silk protein is extracted directly from the Mulberry Leaf!
Backpack and matching Wallet is available in this innovative material. Choose from Blue or Grey.

Magnesium Sleep Oil
In these current times, good sleep is essential. We can all benefit from less stress and more sleep, and speaking from personal experience, this product is effective!
Luna Nectar Magnesium Body Oil
DedCool - Unisex Scents
UNISEX | CRUELTY-FREE
NATURAL | EAU DE PARFUM
NO WATER | BENEFICIAL ORGANIC EXTRACTS
FRAGRANCE FOR ALL
SAMPLES AVAILABLE FOR PURCHASE
Hemp Moisturiser
100% organic and/or natural ingredients with the healing and protecting power of pure, cold-pressed Hemp Seed Oil. MuLondon is unisex but we've found this particular moisturiser is popular among our male customers. Ues on face, hands, feet, tum, and bum!
Discover all MuLondon's Moisturisers and Foaming Cleansers, and for a limited time enjoy a free MuLondon x The V Spot gift with purchase (limit 1 per customer)
Wonderlocks!
[/vc_column_text][divider line_type="No Line"][vc_column_text]No-fuss hair care. Just what the man in your life wants. Shanghai Lil's Wonderlocks 'Poo Bar and Serum is the antidote to complex haircare routines 
Wonderlocks Shampoo Bar
Wonderlocks Hair Serum
Votch Watch
We believe there isn't an aspect of life we can't do better in. There is literally an alternative - a BETTER alternative - to anything we may want/need in life
Votch Watch is a perfect example of this. Beautiful timepieces that are cruelty-free, and with evolutionary strap materials with less impact on the Earth
Tailor your look and choose from a range of dial and face colours, sizes, and strap materials
Blue Q - Life-improving. Joy-giving!
Blue Q brings joy into everyday essentials especially their legendary socks! Here's just a few of our favourites that any person would love to receive as a gift!

Discover the range of Blue Q which includes Tea Towels, Oven Mitts and Aprons
Give the gift of ethical choice!

Our gift cards never expire and are the perfect gift for anyone, anytime.
Fast Shipping – we process your order same day
FREE delivery for orders over $100 (Australia)
Shop with confidence! Free return exchange shipping on clothing and shoes (Australia only)
All packaged with reused, recyclable and/or recycled materials
Carbon Neutral Shipping